When it comes to the art of sign making, we've got it covered. We can provide virtually any product imaginable used to direct traffic, ensure safety, or brand your business.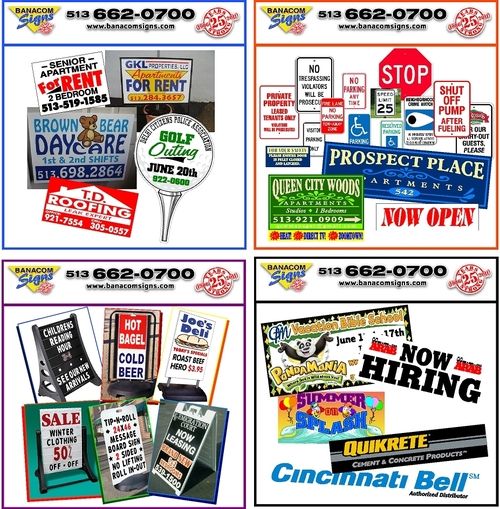 Advertising during a slow economy creates a competitive advantage. In these tough times, consider alternative sign options, which are cost-effective and easily changeable. Studies show by rotating among several designs, you can keep your message fresh and your customers attentive. There are a wide variety of sign options available to communicate your message.
To learn more about the many products we offer, please contact one of our representatives.
Products
Advertise everywhere!! Pick an item and we'll design a product that will help you sell!!