Traffic and Property Restriction Signs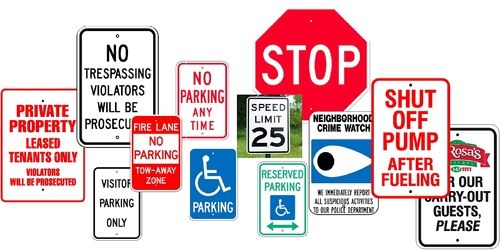 Our traffic and property restrictions signs assist in directing your customers effectively. The signs are made of durable, heavy-gauge metal that guarantee a long life and are lettered with reflective or baked enamel materials for easy visibility.
We offer a wide variety of common signs such as "STOP" to the more specific "Dumpster for Tenants Only". We can work with you to customize signs to your situation.