Custom Banners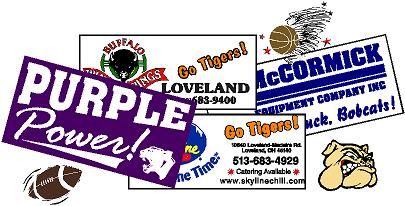 Heavy wieght 13oz. indoor/outdoor vinyl banners.
Stretch your advertising budget and drive more sales with ready-to-hang promotional signs. For just pennies a day, you will increase sales.
Banners are a powerful, yet economical, way to bring attention to your business, project or special event.
Banners are the most popular type of sign among businesses today. They are versatile, cost-effective, can be made to any size and because they are also flexible and portable, banners can be used for nearly all signage applications. The limitless size and color options available today make it simple to generate maximum exposure with minimum cost.